Home

/

​Add or extend the machine Y-Axis in an easy and economical way
​Add or extend the machine Y-Axis in an easy and economical way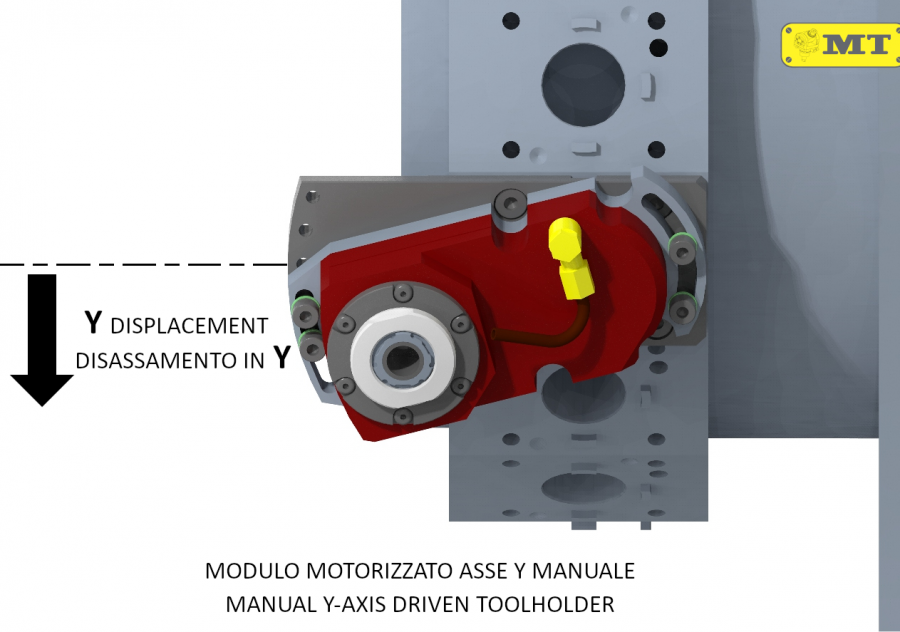 The M.T. Manual Y-Axis Driven Toolholder permits drillings and off-center threadings even when the machine hasn't the Y-Axis or when the stroke in Y is limited.
A cost-effective solution, which allows to overcome the lack of the Y-Axis or its stroke limitation.
If an automatic adjustment in Y is necessary, M.T. offers MT-DCY Digitally Connected Machining (more info here).
Back to news list