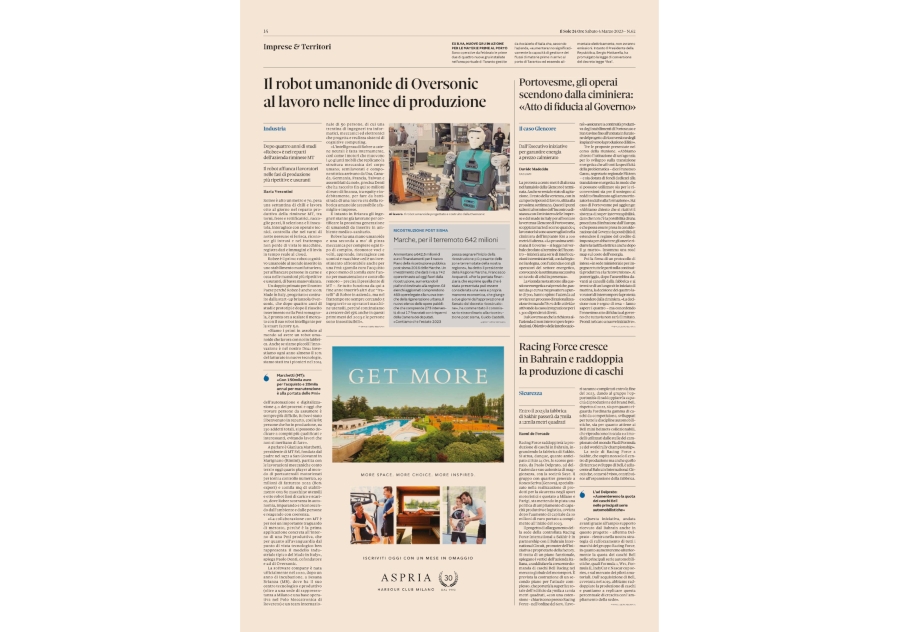 Robee the first humanoid robot integrated in manufacturing plant
The daily newspaper "Il Sole 24 Ore" dedicated an article to Robee, the humanoid robot designed and built by Oversonic, who works in MT production lines.
It's the first robot of this kind to be integrated in a manufacturing company.
His job is to support people in the most repetitive and stressful jobs.
DOWNLOAD ATTACHMENT
Back to news list