Home

/

Terenzio Marchetti received the honor of "Cavaliere della Repubblica Italiana"
Terenzio Marchetti received the honor of "Cavaliere della Repubblica Italiana"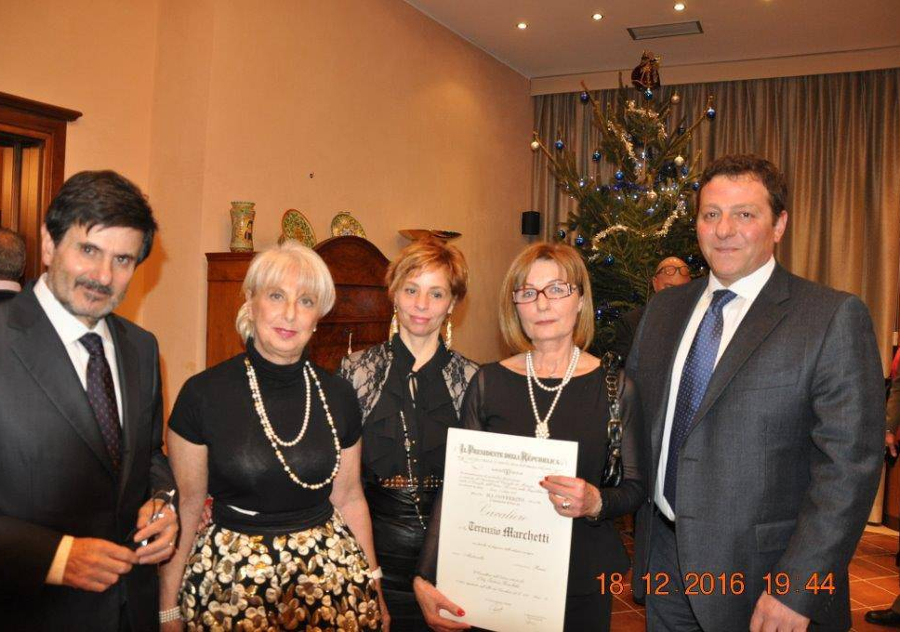 On Sunday, December 18th, 2016 at the Prefecture in Rimini Terenzio Marchetti, who passed away last January, received the honor of "Cavaliere della Repubblica Italiana" (Knight of the Italian Republic).
The recognition was awarded for the commitment and professionalism that have always characterized the activities of Terenzio, who began with the formation of M.T. in 1972 and continued over the years from a small company to a worldwide leader in the machining industry.
The recognition was consigned to his son Gianluca, the current President of M.T., to his daughter Mara and his wife Pasqualina, accompanied by the Mayor of San Giovanni in Marignano, Mr. Daniele Morelli.
Back to news list