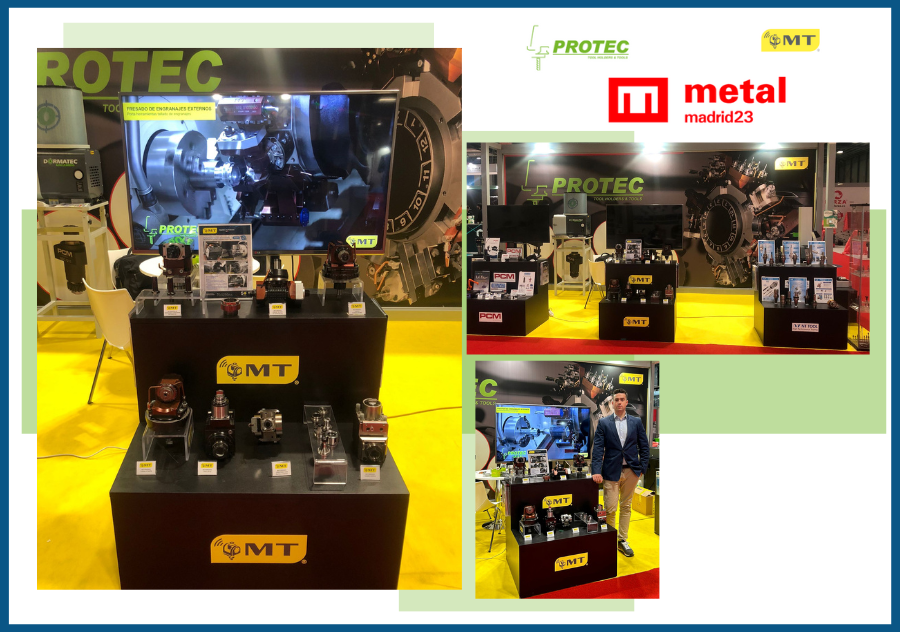 Metalmadrid (Madrid) November 15-16, 2023
The Driven Broaching Toolholder, the latest MT product, was displayed at the MetalMadrid 2023 tradeshow held on 15 and 16 November in Madrid.
At their stand 8G06, our exclusive dealer for Spain and Portugal Protec Proyectos Tècnicos y Suministros showed in addition to the new product, the Driven Broaching Toolholder, also other toolholders for the machining of internal and external gears, such as the Power Skiving and the Driven Gear Hobber module.
The Adjustable Driven Toolholder with Digital Display specific for angled drilling and threading, the Worm Screw Module and some other toolholders with the MTSK System for the quick tool change.
Thanks to our exclusive dealers we bring our solutions for precision mechanical machining all over the World.
Torna all'elenco delle news