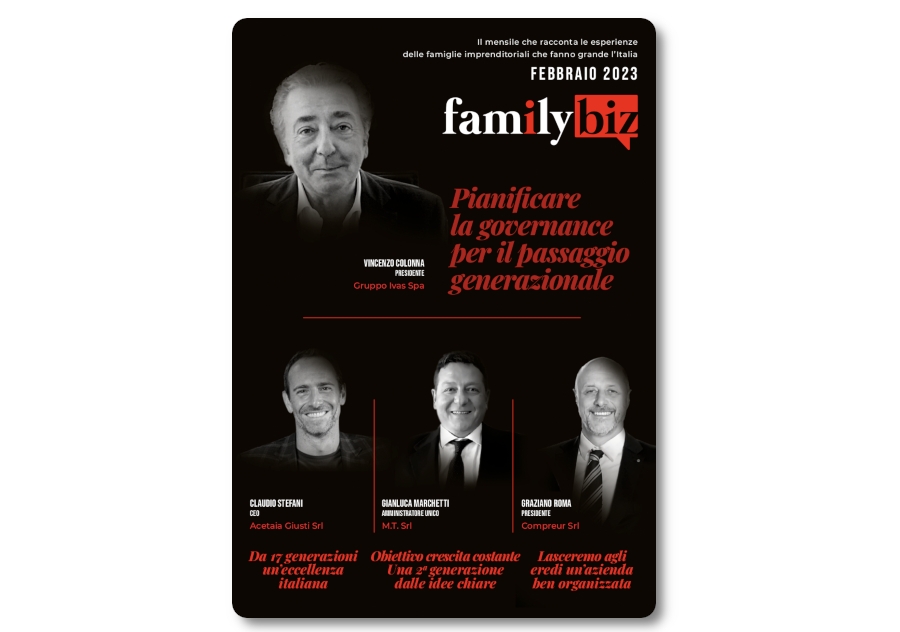 Family Biz Magazine – February 2023: " Constant growth goal– A second generation with clear ideas".
An interview to Gianluca Marchetti, MT President and CEO, has been published on the February issue of Family Biz, the magazine dedicated to the Italian entrepreneurial families experiences.
Gianluca Marchetti talks about MT history,values, challenges faced, generational transition and future prospects.
Scarica allegato
Torna all'elenco delle news