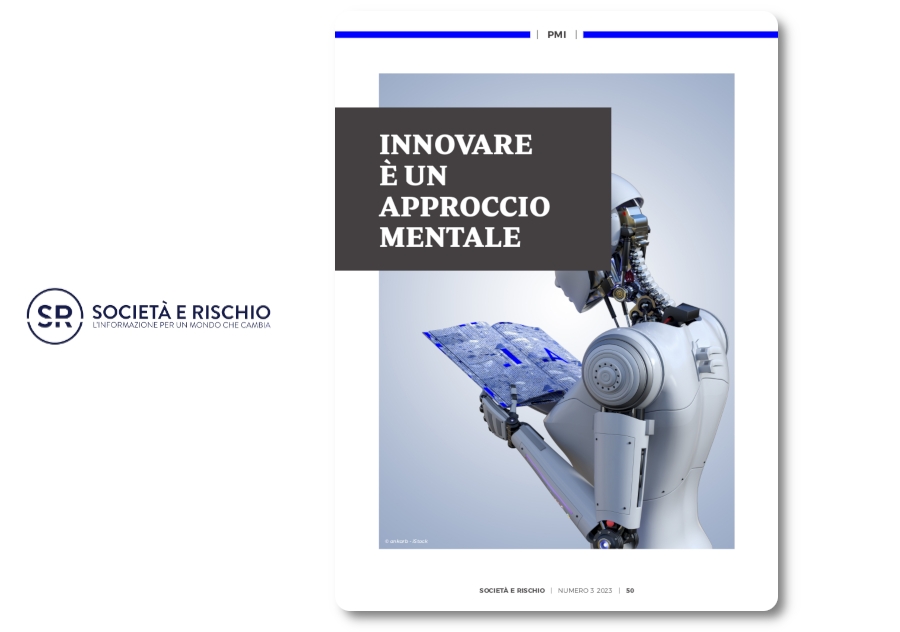 "Società e Rischio" magazine nr.3 -2023 - Innovation is a mindset
"Innovation, service and Made in Italy, as well as vision and planning skills drive the growth of a company, especially if there is passion and sharing" it is a perfect synthesis of the MT reality.
The driving values of MT, its history, its distinctive features and the entrepreneurial approach of Gianluca Marchetti, President and CEO, are analyzed in an article written by Maria Moro for the magazine "Società e Rischio".
"Società e Rischio" is an Italian magazine that deals with risk and insurance culture, for companies, SMEs, professionals and citizens. It provides free news, analysis and insights on the evolution of society and the link between the world of risk and the safety and protection needs of Italians.
Scarica allegato
Torna all'elenco delle news